Craft's Night is held at the West Warwick Public Library from 6pm to 8
Please join us. All are welcome!
At the last Craft's Night, attendees tried their hand at illumination, and jewelry making. The artwork shown below was posted with permission of the artists.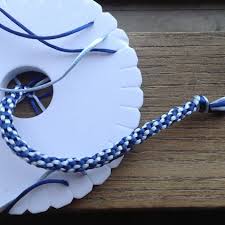 The Japanese art of Kumihimo was also taught. Kumihimo is Japanese for "gathered threads". Ancient samurai warriors used to decorate their armor and sometimes hold it together using kumihimo cords.